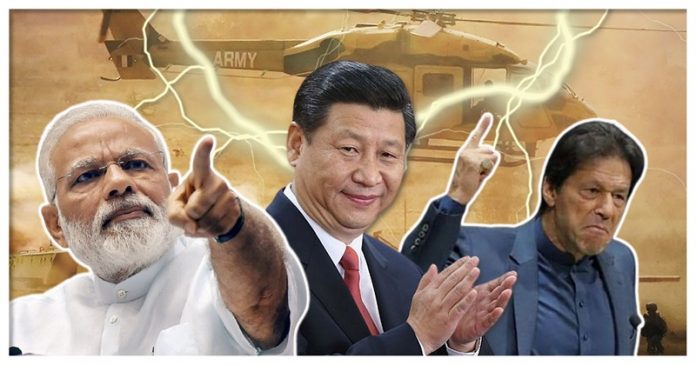 The Chinese government spokesman Global Times has published an article about it. Referring to India's ongoing tensions with Pakistan and China, he said it was impossible for India to win the war on two fronts.
The newspaper writes that Pakistan has accused the military LOC of violating the ceasefire on India. Fearing separatists gaining power in Kashmir, India terminated the special status of Kashmir in August 2019, since then relations between the two countries have deteriorated. New Delhi feels that all Pakistanis in the area are terrorists. For this reason, India has adopted a very aggressive policy in Kashmir.
According to Global Times, despite India's action in August 2019, Pakistan exercised restraint. Pakistan is not militarily stronger than India, but Kashmir has been a sensitive issue for Pakistan. If the Pakistan government does not strengthen its grip on Kashmir, its popularity will decline in its own country. That is why Pakistan strongly criticizes every aggressive move by India and takes action against it if necessary.
Global Times has written that apart from the dispute between China and Pakistan, India also has a border dispute with Nepal. The Indian Army claims that it is fully prepared for a two-and-a-half front war. The two-and-a-half front means a threat to China, Pakistan and its internal security. But it is a fact that the Indian Army is not capable of facing such a challenge. Fighting on many fronts is a serious challenge for any country.
The Chinese media, which has taken inflammatory action against the LAC, has accused India of being a threat to peace and stability in the region. The article also points out that if India really wants to be strong, it needs to improve relations with its neighbors. India wants to be supreme in South Asia and China interferes in its influence in these countries. India must change its mindset. Because China and Pakistan are friendly countries.