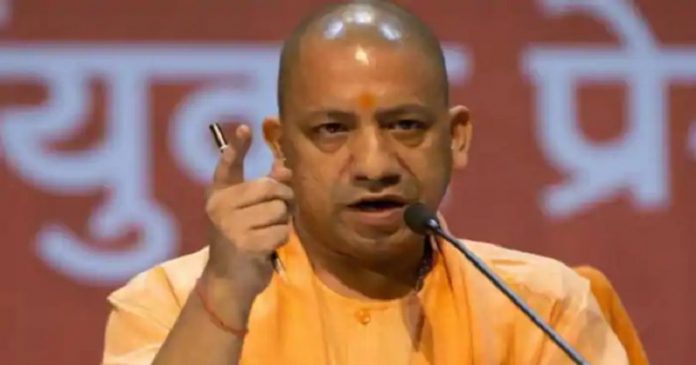 Yogi Adityanath, Chief Minister of Uttar Pradesh launched Mission Durachari on 24th September in order to decrease crime against wocrimeUnder this mission ,infirormation is given that poster of the person who commits crime will be placed all over the streets
Meanwhile, a video is becoming viral where Congress MP and Mamta Banerjee's nephew Abhishek Banerjee claimed that sometime ago, Yogi said we will rape muslim Women after getting them out of grave.
The archived version of this post can be seen here. India Today's Anti-Fake News War Room (AFWA) found the claim to be misleading. Yogi Adityanath's statement of raping Muslim women from grave was not given by Yogi Adityanath but by one of his supporters at a rally in Uttar Pradesh.
Abhishek Banerjee on his verified facebook account shared this original video of speech with caption "A young man gave this befitting reply to BJP member Sushi Pandit"
Considering Yogi has given this controversial statement some user's commented, " BJP is very dangerous party, all Muslims should boycott this party" other user said "How can any CM give this kind of statement "
With the help of keyword search, we came to know that at the rally of "Hindu Yuva Vahini" a supporter of Yogi Adityanath had said many provocative things like taking away voting rights from Muslims and making them second class citizens.
This person had said during his speech, "Today it is necessary that the Muslim sisters and daughters be taken out of the grave and rape them."
According to one website, this rally was held in the year 2007 or 2008.When this statement was spoken, camera was not on the speaker so it is difficult to say for sure who the person is. But during this speech, there is a shot where Yogi is seen sitting, which makes it clear that he is not giving a speech. Apart from this, the voice of the speaker does not match the voice of Yogi Adityanath at all.
According to some media reports, this statement was made by Sunil Singh, who was then the state president of 'Hindu Yuva Vahini'. Currently he is the leader of the Samajwadi Party. But when we asked him, he said that this statement was not made by him but by Vishnu Dutt Ojha, who was then the convenor of 'Hindu Yuva Vahini'. Vishnu Dutt Ojha was killed in the year 2011.We tried to contact MP Abhishek Banerjee to know his side but he could not be contacted.